The Frosted Fusion Collection
The Icing on the Cake! Introducing 20 New Designs on Clear Substrates to Create the Look of Frosted Glass.
ATI Decorative Laminates' new Frosted Fusion Collection offers over 20 exclusive designs combined with a variety of clear substrates to create the look of frosted glass at an affordable price. Our clear substrates include Acrylic and Polycarbonate, making Frosted Fusion perfect for divider panels, semi-private panels, retail displays, inserts, and more. It truly is the icing on the cake of any room design.
The new Frosted Fusion Collection's range of designs are sweet indeed. Patterns range from nature-inspired motifs like Abstract Flower Frosted and Pine Cones Frosted to minimalist patterns like Zoom Frosted and the intricate woven design of Jacquard Frosted. Much like other collections featured in our ever expanding Fusion Idea Library, many design expansions are planned for the future. Frosted Fusion also offers custom capabilities. From transforming other existing Idea Library items into Frosted designs, to branding and developing custom art – the possibilities are endless.
To learn more about the new Frosted Fusion collection, click here.
The Formula | Zoom Frosted + Acrylic (Frosted Fusion Collection)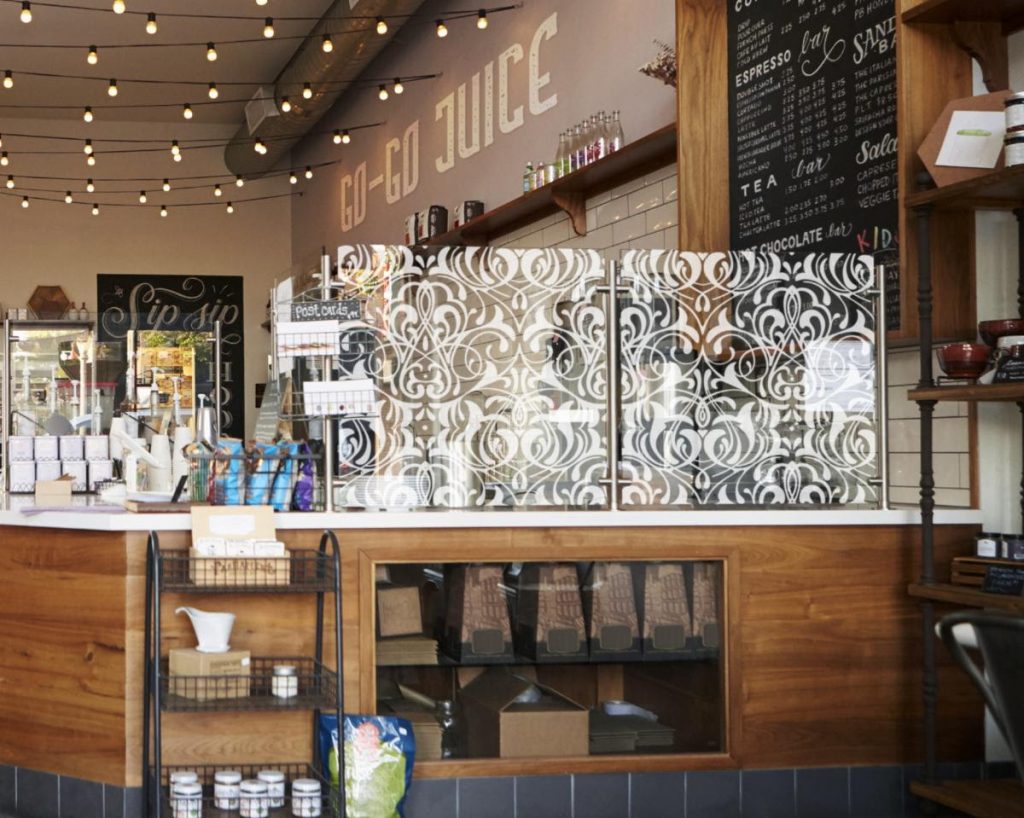 The Formula | Jacquard Frosted + Acrylic (Frosted Fusion Collection)
The Formula | Mid-Century Modern + Acrylic (Frosted Fusion Collection)
20 Modern Designs, Made Exclusively for Frosted Panels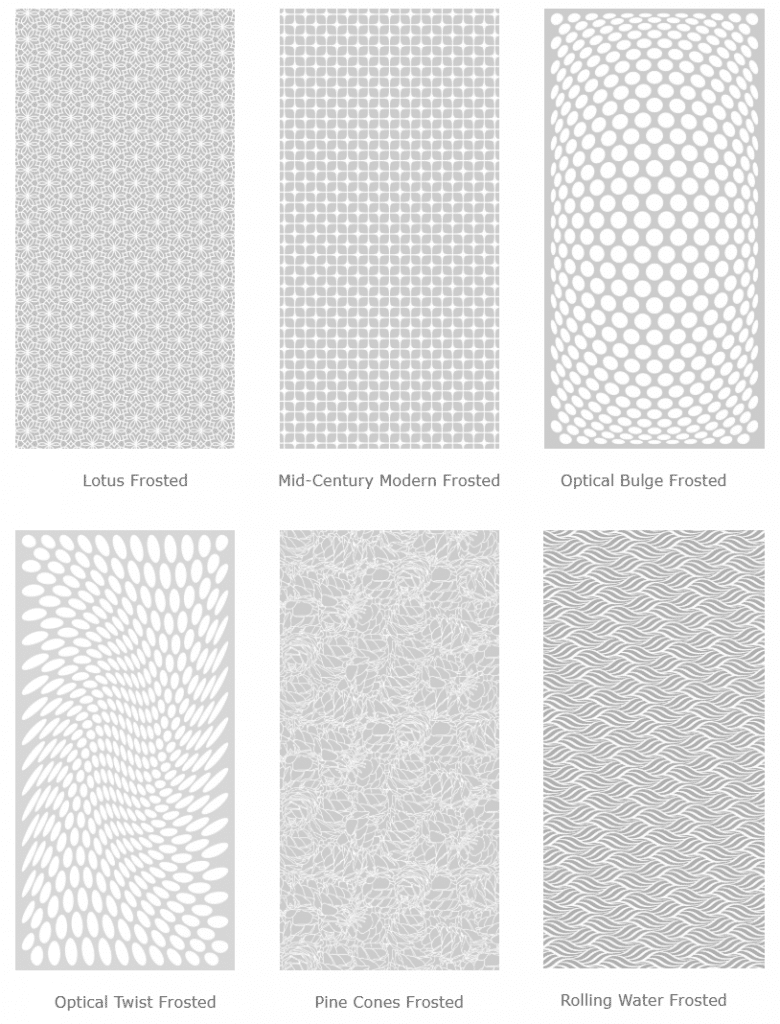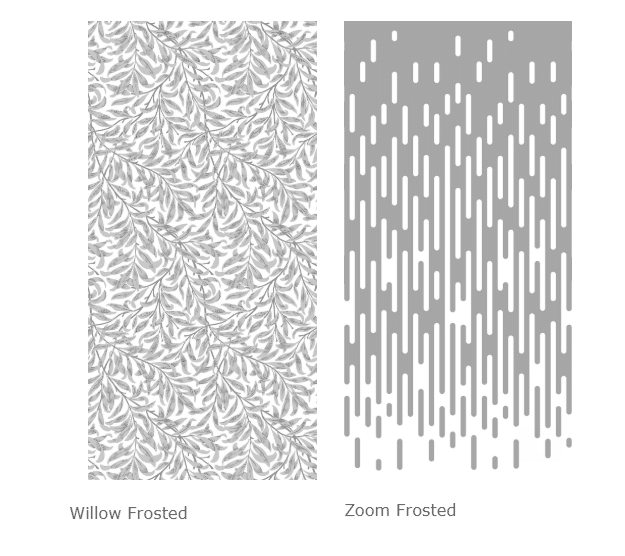 Surface Products is the leading distributor of unique products specifically designed for architects, designers and construction project managers in the United States and Canada.  Learn more about our other products like translucent resin panels, architectural resin, laser cut metal, acoustic wall panels, magnetic whiteboard, laser cut metal panels, bent glass, laminate ceiling tiles, and back painted glass.
Fusion Idea Library
Choose from our extensive Idea Library, where hundreds of images have been specifically developed to work with both our Fusion and LumiSplash™ processes.