Surface Products Inc.
A leading distributor of unique building materials for the Architecture + Design Industry.
Our products are utilized in a variety of commercial, residential, retail, hospitality, institutional and office environments and are ideal for both interior and exterior applications.
Miami International Airport, Christopher Janney – GlasPro
Microsoft San-Francisco Office – GlasPro BP
Our Capabilities
Surface Products Inc. specializes in decorative + functional materials including; brilliant, colored back painted glass, PETG & acrylic sheets, polycarbonate panels, custom laser cut metals, acoustical materials, 3D textured wall coverings and many other innovative design products.
Our materials are available in various colors, textures, patterns & finishes. In addition, incorporating our high res digital art processes can customize many of our products further. Our materials have been incorporated into endless design applications.
Please take a look at our range of unique building materials and get in touch if you have any questions.
ATI MirroFlex Visualizer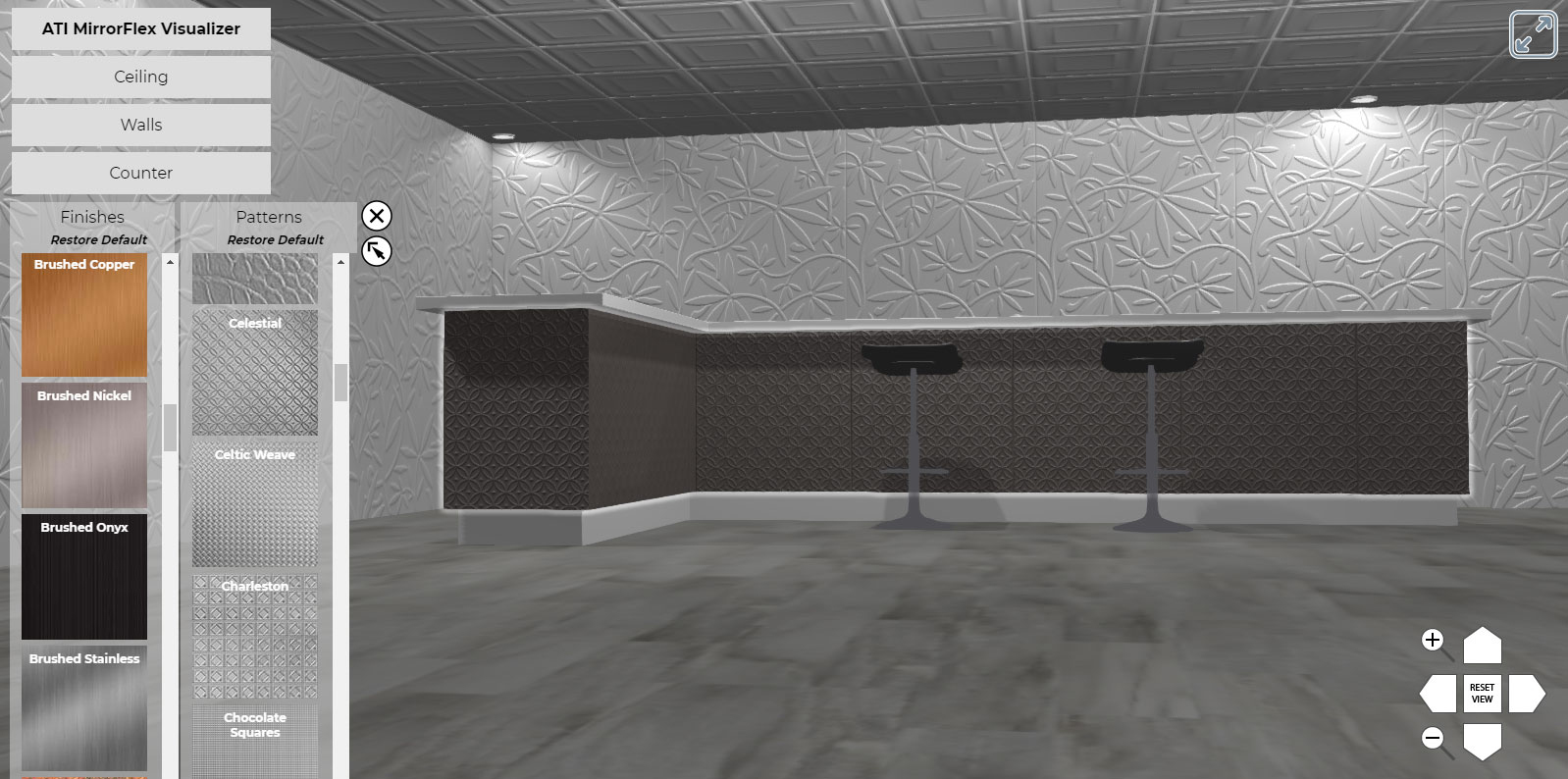 The ATI MirroFlex Visualizer allows anyone to see what MirroFlex products look like on a variety of surfaces, including walls, ceiling, and counters. This visualizer allows you to test an endless variety of MirroFlex pattern and finish combinations to see what the panels look like installed in a space.
Our Focus
Surface Products fulfills the needs of architects, glaziers, designers and artists who require a company with the experience, expertise and understanding of their design challenges.
Our cool materials are matched only by your creative passion in design!