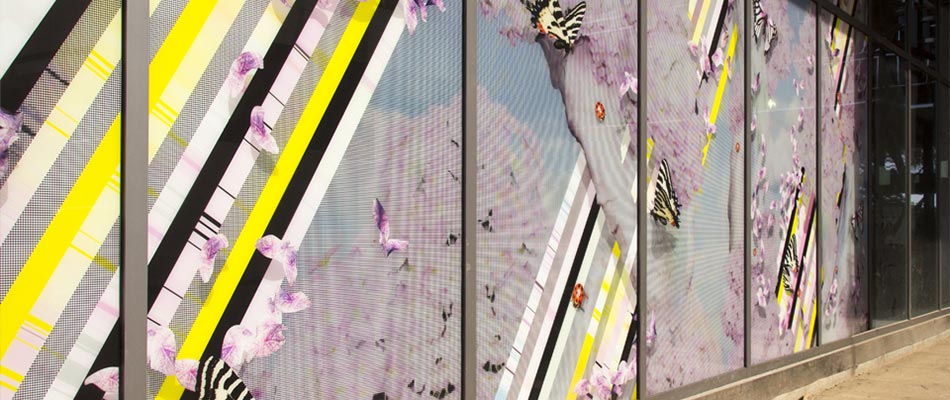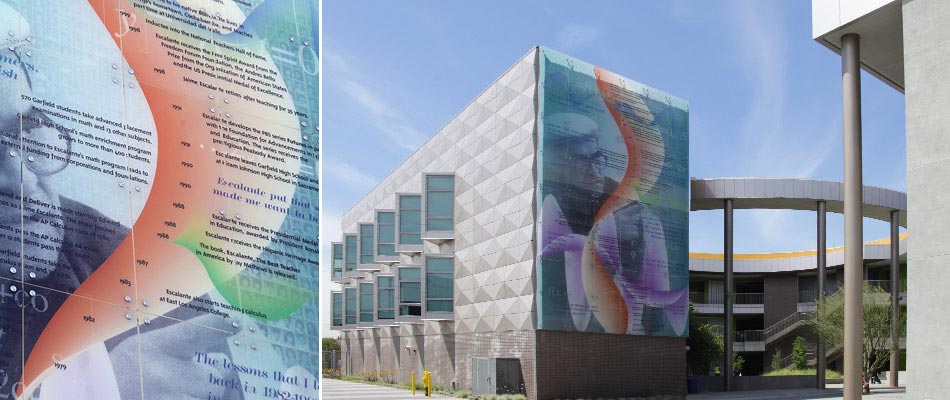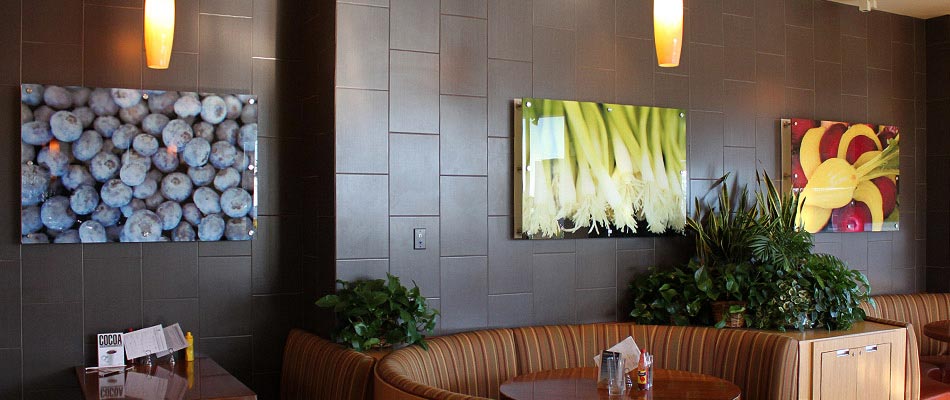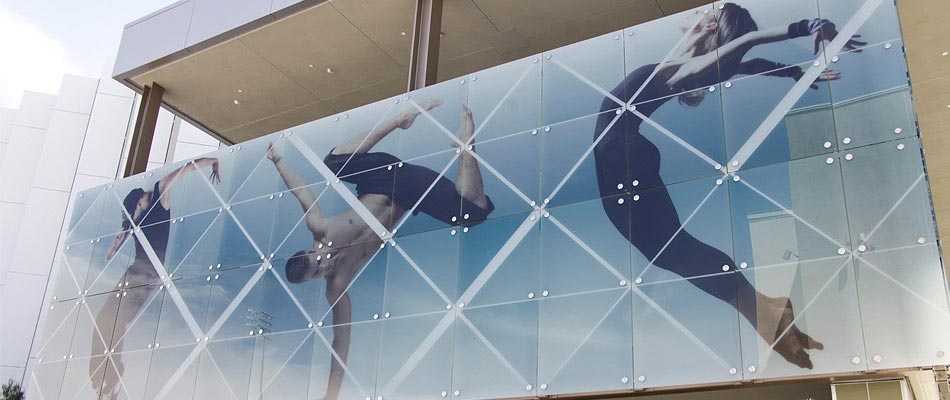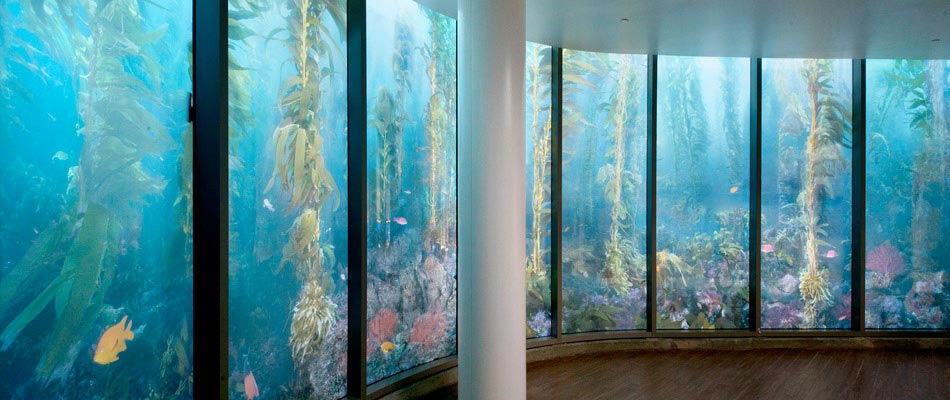 GlasPro HD – Graphics on Glass
Looking to add a high-definition, visual component to your space? We are proud to have GlasPro as our premium supplier of High-Resolution Graphics on Glass. GlasPro's digital printing systems employ state-of-the-art equipment and techniques in producing high-resolution digital graphics on glass of uncompromising quality. If you have a vision for your space but are unsure of how to implement it, our team is here to guide you. Our expert art department specializes in taking your initial concept through to fabrication and is able to assist clients at every stage of project development. If you require a unique visual solution in glass, Surface Products is ready to help.
Glass, UV Performance and Color Stability
We offer several manufacturing options to provide digital printing on glass depending on the specific performance requirements of your project. All High-Resolution graphics in glass and resin are available in transparent, translucent or opaque options. The glass panels are also available in a wide variety of thicknesses and up to 59×156" in size. Selected GlasPro-HD products are rated for exterior and interior use and also come with a limited warranty. In order to achieve the highest quality graphics, GlasPro HD uses the latest generation of premium inks for archival print life, UV performance and color stability.
HD Standards
When you choose our products for your project, you can rest assured that we maintain the highest of standards. All GlasPro-HD products meet or exceed the following standards:
ASTM C 1036 Specification for Flat Glass
ASTM C 1172 Specification for Laminated Architectural Flat Glass
C1048-04 Heat-Treated Flat Glass (if applicable)
ANSI Z97.1-2004 Glazing Materials Used in Buildings-Safety performance
16 CFR 1201: Safety Standard for Architectural Glazing Materials
Download High Resolution Graphics Product Data on the GlasPro Website