We're excited to announce a brand-new online tool for design planning. The ATI MirroFlex Visualizer allows anyone to see what MirroFlex products look like on a variety of surfaces, including walls, ceiling, and counters.
Even with samples in-hand, we understand that it can be challenging to imagine what our product will look like in a finished room. This visualizer allows you to test an endless variety of MirroFlex pattern and finish combinations to see what the panels look like installed in a space.
Click on the button below to try out our MirroFlex Visualizer now!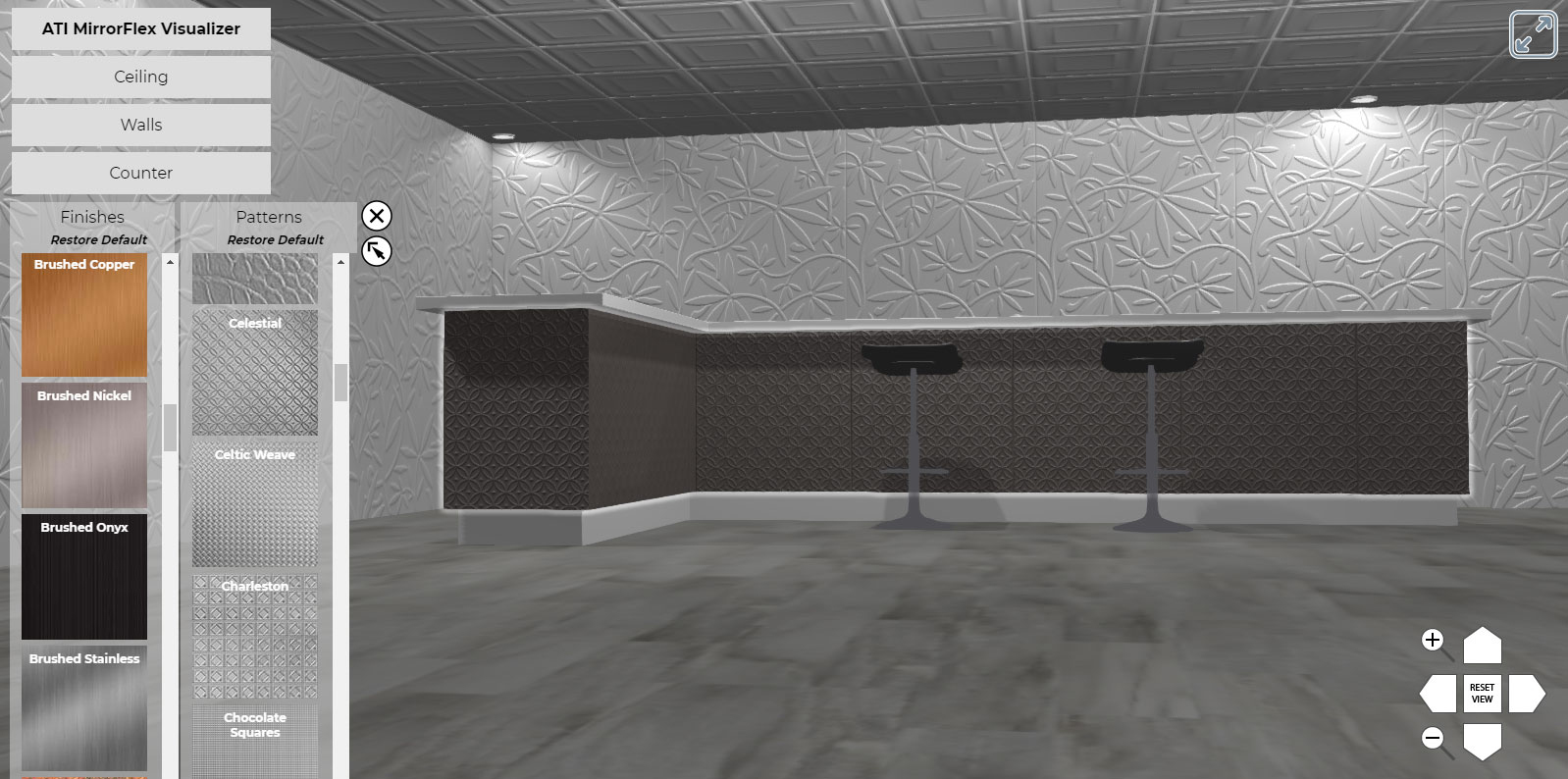 Order a Physical Sample
You can still order physical samples on our website! Click on the button below to order product samples.
Questions?
At Surface Products, our Customer Service and Sales team is here for you. For more information on our products, please call 866-755-4527 or visit our website at www.surface-products.com