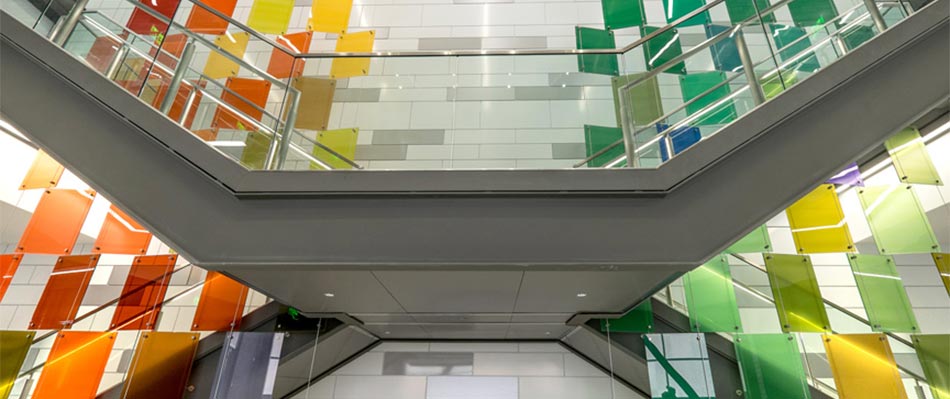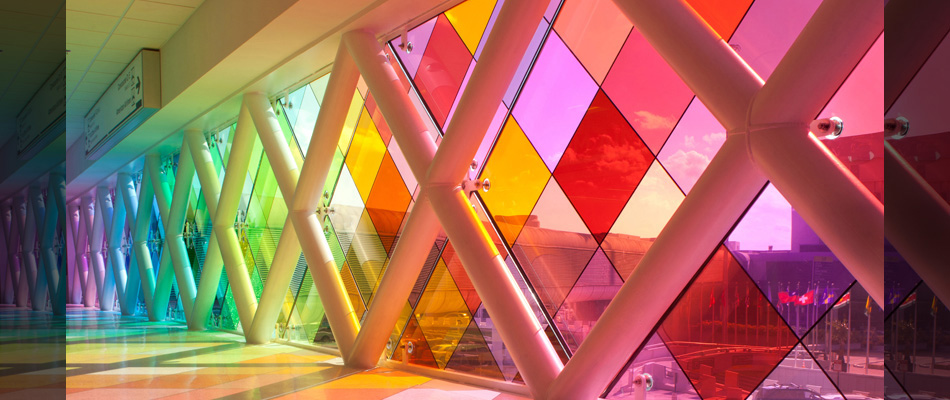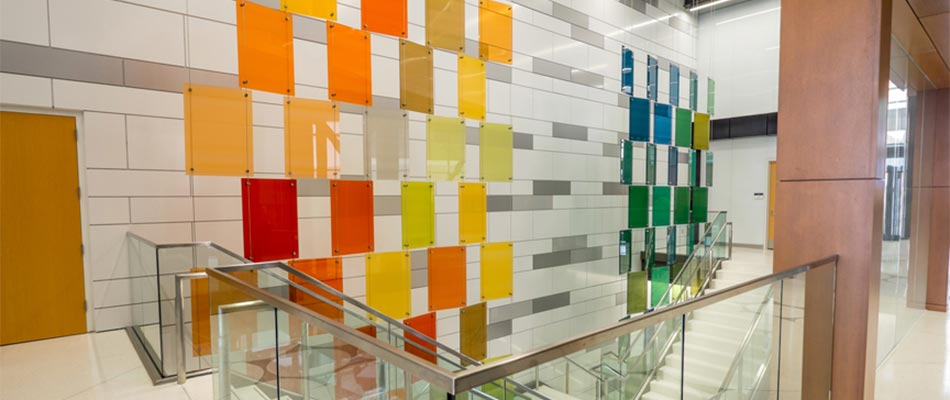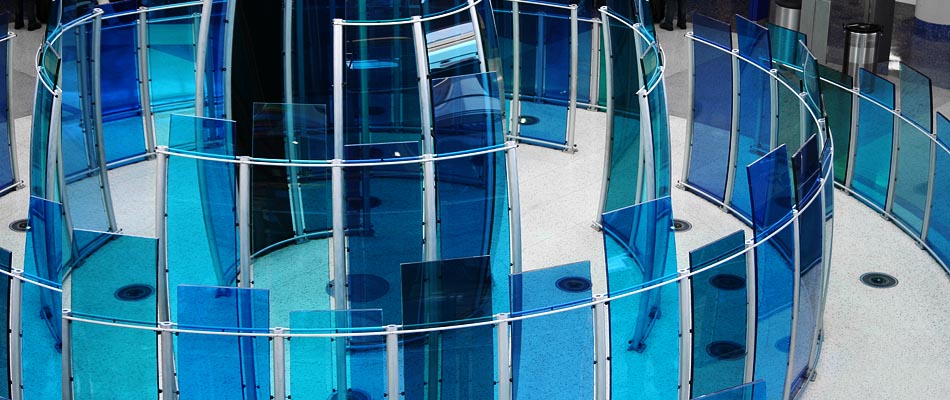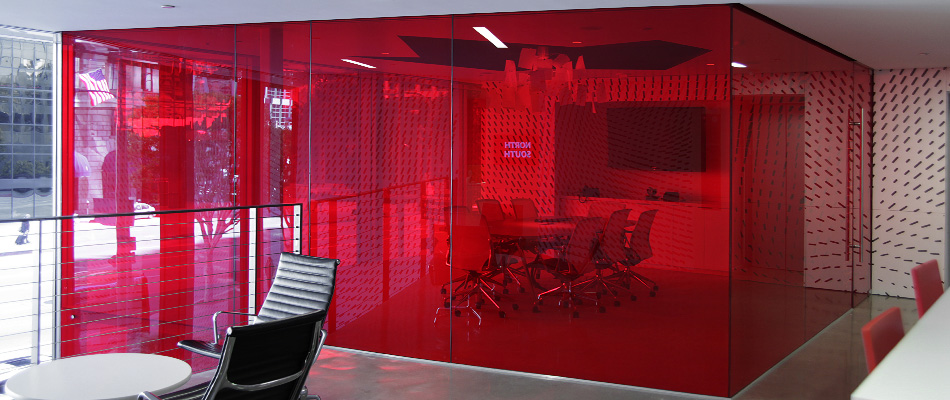 Colored Glass to Enhance Your Space
Colored Glass makes a statement and can influence your architectural design in a multitude of ways. Combinations of colors and the opacity, reflectance, and translucency of the glass can create striking or calming effects, whatever your project requires. Colored glass can play a major role on the exterior of your building, projecting the atmosphere of your company to the outside world. Want to transform the brilliance and mood of your interior? Create visual interest with colored glass on a wide range of applications like partitions, balconies, skylights, stairs, walls, or doors. The options are limitless!
Order Your Sample Today
Download The Color ToolBox™ Data Sheet here to find out more specific information on the material, standards, installation, and care of GlasPro's Colored Laminated Glass.
We highly recommend you order samples from the link below for an actual representation of any GlasPro color or color combination. Because the actual glass color is unachievable in digital form on a computer monitor, the colors displayed on this website are only intended to be a representation of the color.
Standard Laminated Glass Colors
Click for more detail swatch name.
Suggested Color Combinations
Click for more detail swatch name.