Back painted glass might be the product that you are searching for to take your architectural project to the next level. This product provides a combination of innovative and luxurious all in one.  This vibrant glass sets the outstanding apart from the ordinary.   Give your design an elevated level of energy and aesthetic appeal. View your options now for back painted glass Ontario!
Let's start with the basics, What is back-painted glass?
It is exactly what it sounds like. Back painted glass is glass that has been decorated, coated, or painted on the back surface. The design options are numerous and if offers a contemporary design choice as an alternative to tiles or laminates.
What colour are possibilities for vibrant decorative glass panels?
One of the biggest benefits of back painted glass is the limitless colour choices available. With a host of glossy and satin-finish shades, this unique glass offers builders and designers a myriad of magnificent, modern design possibilities for any space. Elegant and subtle, the durable glass colour options have the unique ability to accent the hues of a room in a way very few other glass features can. View the back painted glass panels products now!
Is back painted glass hard to maintain and clean?
Back painted glass is easy to maintain. With no grout lines to clean, you will find that cleaning is much easier than working with tile, backsplash pieces, or wet walls like showers. Simply wipe the glass panels down and carry on to the next cleaning task.
Versatility & Elegance with back painted glass surfaces
When it comes to a design project, who doesn't value versatility? The Ontario back painted glass options offer creative solutions and elegant finishes.  With endless application possibilities, let your creative ideas flow.
These glass panels work perfectly as attractive architectural features on a building or backsplashes in the kitchen.  The versatile uses for either interior or exterior uses allow for unique design choices.
Learn more about the glass panel sizes and thickness options available in Ontario. Custom back painted glass is the perfect fit for any residential or commercial project.
Dazzling results with long-lasting back painted glass
Your customers and clients all want the same thing—dazzling, lasting results. Give that to them in spades with back painted glass. This state-of-the-art manufacturing process for back painted glass ensures that the durable material maintains its original appearance for many years to come. For high quality and consistency year after year, nothing compares to back painted glass.
Custom great looks with durable architectural glass
Architectural glass provides durability, consistency, and design trendsetting applications.  Glass panel features are a must for any architectural venture. But let's be honest here, at the end of the day, appearance is just as important. Quality and looks—if you want the best of both worlds, look no further for solutions than back painted glass in Ontario.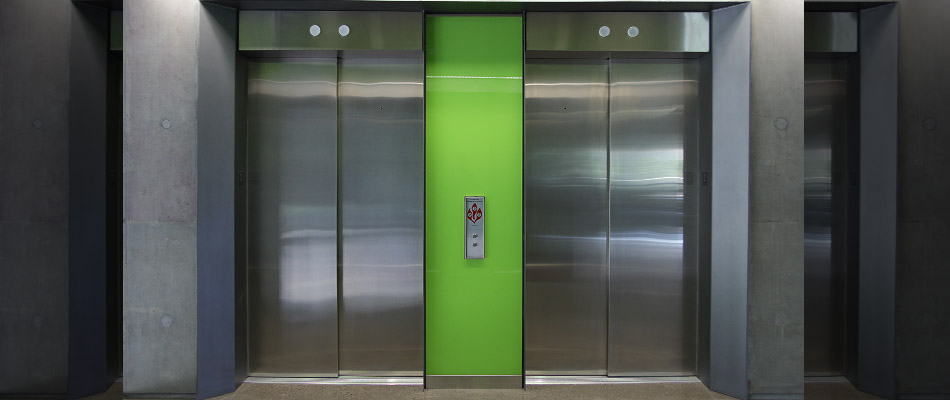 Surface Products in Canada can help you choose the right surfacing material for your project.  Take the challenge out of the decision making process. With the many options at your fingertips, you need to select the right one that will make your design pop and leave a lasting impression. Bottom line? Back painted glass is THE one you have been searching for. For a reliable back painted glass Ontario supplier, contact Surface Products today.
Learn more about our other products like translucent resin panels, architectural resin, laminate ceiling tiles, acoustic wall panels, laser-cut metal panels, laser cut panels, magnetic whiteboard, bent glass, lightweight ceiling tiles, laminated coloured glass, and privacy glass.