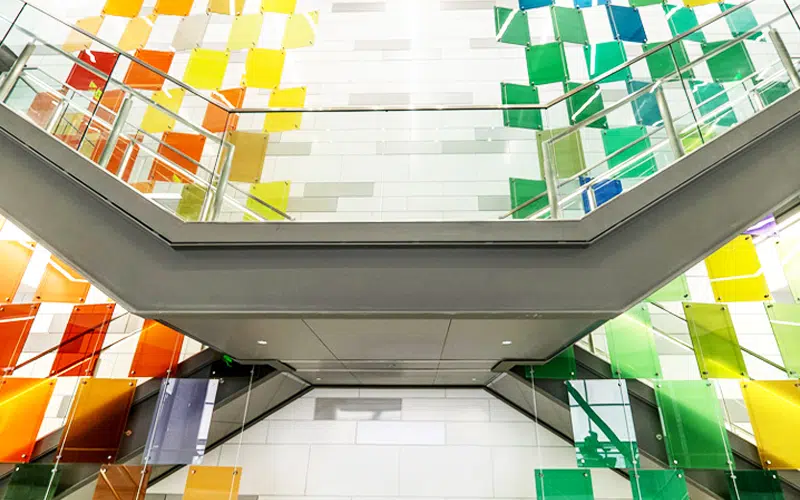 Miami International Airport, Christopher Janney – GlasPro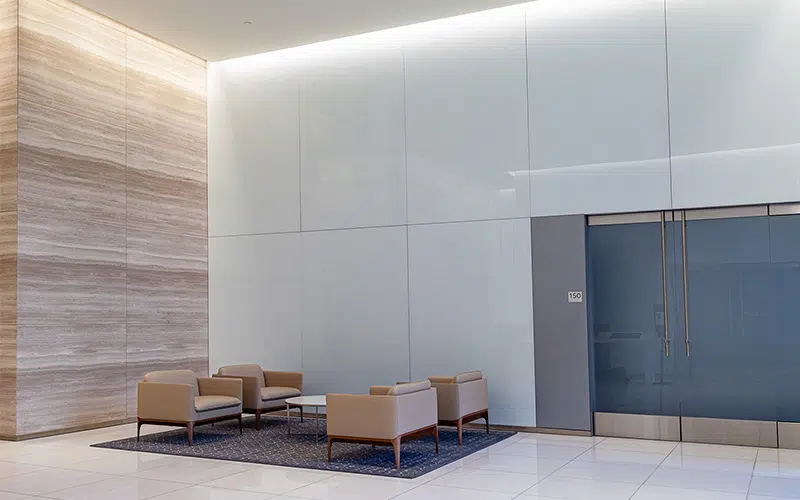 The Trillium, Woodland Hills, CA – GlasPro BP
Our Capabilities
Surface Products Inc. specializes in decorative + functional materials that can be
incorporated into endless design applications.
Brilliant back painted glass available in endless colors
PETG or Acrylic, colored resin sheets
Beautiful antique mirrors
Sleek, functional modern-Remarkable writeable glass whiteboards
Decorative and innovative metal panels for interior or exterior applications
Innovative + beautiful – recycled acoustical materials for interior spaces
Design Composites-Premium polycarbonate panels = infinite possibilities
3D textured MirroFlex and NuMetal High Pressure laminates with real metal surfaces
Many other unique + cool design products.
Our materials are available in various colors, textures, patterns & finishes. In addition, incorporating our high res digital art processes can customize many of our products even further.
ATI MirroFlex Visualizer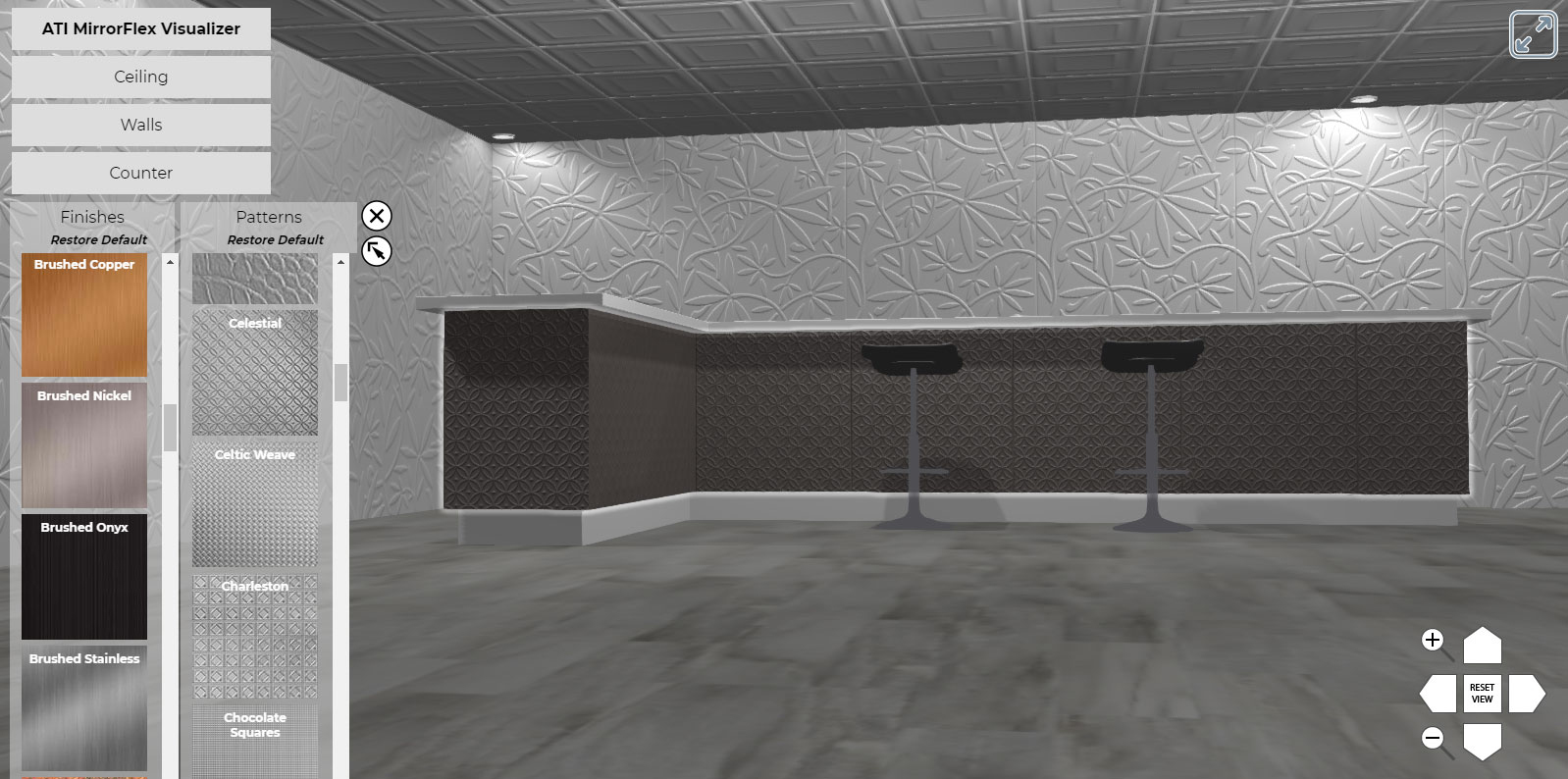 The ATI MirroFlex Visualizer allows anyone to see what MirroFlex products look like on a variety of surfaces, including walls, ceiling, and counters. This visualizer allows you to test an endless variety of MirroFlex pattern and finish combinations to see what the panels look like installed in a space.